"Jew & Gentile One in Messiah"
"the biblical truth lives here"
No Talmud (rabbinic teachings) and No Christian doctrine. Straight biblical teachings.
"The Route 66 Highway"...Genesis to Revelation the only perfect word of God!
| | | | | | | |
| --- | --- | --- | --- | --- | --- | --- |
| | | | | | | |
| Statement of our Faith | About us/Bio | Service times & Directions | This week's message | The Remnant's Call Radio show | The Remnant's Call TV show | Discipleship TV |
| | | | | | | |
| --- | --- | --- | --- | --- | --- | --- |
| | | | | | | |
| MTT- Hebrew roots | Mini Parash (Torah Portion) Teachings | Upcoming Events | Holy days | Links | Videotracts | Charts |
The Breakthrough To Capture all of Jerusalem
Palestine?
The Plan to Retake the Temple Mount is Underway
THE INCREDIBLY DEPRESSING ANSWERS COLLEGE STUDENTS GAVE WHEN ASKED WHAT THE HOLOCAUST WAS AND WHERE IT BEGAN
Temple Mount: Jews Arrested for Praying, Waving Israeli Flag
AMAZING Video:
Boycott Israel, If You Think That's Just
Israeli PM Netanyahu's FULL Address to The United Nations
Arab Attacks Jew at Clinic
South African Member of Parliament on Israeli Apartheid Charge
Anti-Semitism on the Internet: Jewish State as Uber Nazi (VIDEO)
'Above and Beyond: The Birth of the Israeli Air Force'
Stoning Innocent Israelis – The Animals Want Peace?
Fascinating! The Legal Case for Israel
Jews and Arabs hit the streets to preach
Israel 2013 – Czechoslovakia 1938?
Fascinating video that compares Israel 2013 to the situation of Czechoslovakia 1938.
It is imperative to understand the similarities to then understand why Israel must act differently and not allow the world to treat Israel like it treated Czechoslovakia. Definitely take a moment to watch this.
How do you fix the middle east problem?
'Judeophobia' Asks: Why Do They Hate Jews?
Beth Goyim Messianic Congregation is a 501C3 not for profit organization
Beth Goyim Messianic Congregation is like the first congregation/church at Antioch. Jew and Gentile one in Messiah. So it was in the beginning so shall it be in the end. Knowing Yeshua (Jesus) the Messiah is not about religion it is about faith.
Learn about your

Heritage

. Yeshua "Jesus" is the same always and He never stopped being a Jew. Come and get back what Hasatan "satan" has stolen from you. If you are saved you are engrafted into the Hebrew Olive Tree. Come to Beth Goyim and see things from the original "Jewish" perspective.
Live web-broadcast
Shabbat "The Lord's day-Sat", Bible Study & Prayer night
SHABBAT "
Saturday"
at
11 AM -
Bible Study Tuesday night 7:15-9:30PM EST
World Wide Prayer Night Thursday 7:30-9:30PM EST
973-338-7800
We'll be looking to see you this week at :
20-26 Industrial Ave. 2nd floor (there is an elevator)
Fairview, NJ 07022
FREE parking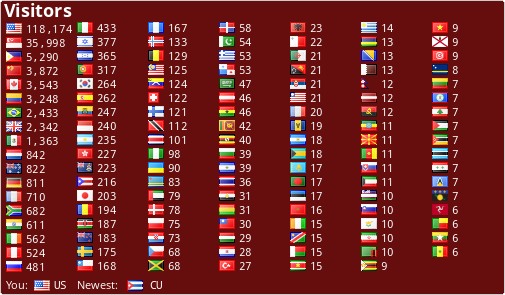 If you need to know what time is it in the world click here